---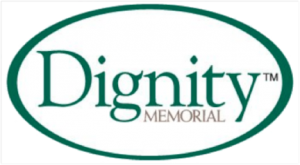 ---
Aycock Funeral Homes & Crematory
505 S. Federal Hwy.
Stuart, FL  34994
(772) 287-1717
www.aycockfuneralhome.net 
For us, there is no higher honor than to be chosen to bring loved ones,
friends and a lifetime of memories together in celebration of a special life.
Honoring memories…Celebrating lives…
---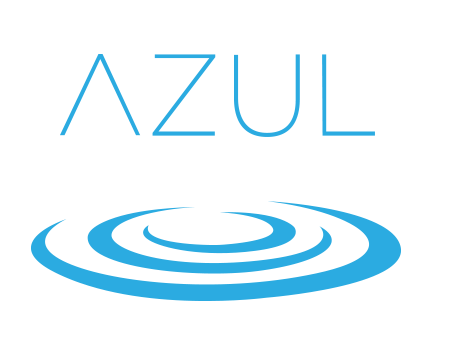 201 SW Joan Jefferson Way
Stuart, Florida
(772) 444-2985
http://www.newurbancommunities.com/
Luxury rental living has arrived in Downtown Stuart! Boasting 1, 2 & 3 bedroom residences overlooking the St Lucie River and Historic Downtown Stuart. Interiors feature: 10ft ceilings; fully appointed designer kitchens, walk in showers, ample closet space and a built in networking hub. Community amenities feature: fitness center; sundeck with pool and spa; clubhouse with billiards and media center. Call today to book your personalized tour!
---

Carr, Riggs & Ingram, CPAs and Advisors
33 Flagler Ave.
Stuart, FL 34994
(772)283-2356
www.cricpa.com/
www.pcc-cpa.com
---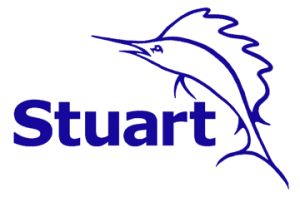 City of Stuart
121 SW Flagler Ave
Stuart, FL 34994
(772) 288.5300
cityofstuart.us
facebook.com/stuartCRA
Located on Florida's East Coast, the "Sailfish Capital of the World" is a growing community of 17,000 year round residents.  Settled in 1870 and and incorporated in 1914 the city is dedicated to promoting the highest quality of life for its people.  The city's Community Redevelopment Agency was established in 1986, providing the stimulus for revitalization throughout the historic core.  The city operates its own water department, trash collection, police and fire departments, and an extensive system of parks and recreation facilities.
---
Downtown Stuart Associates
611 NE Dahoon Terr.
Jensen Beach, FL 34957
(772) 284-9103
---

Edward Jones
Paul Nunley, Financial Advisor
329 SE Ocean Blvd
Stuart, FL. 34994
772-287-4991
https://www.edwardjones.com/paul-nunley
At Edward Jones, we understand why you're investing. You have specific financial goals and the desire to
provide for yourself and your loved ones. Because we serve individual investors and business owners,
ur resources are dedicated to helping you reach your long-term financial goals.
That's why we live and work in your community.
Rather than chasing the latest fad, we recommend a diversified approach that we believe will perform well
over the long term while managing risk.* By meeting in person and on a regular basis, we can offer financial
solutions that are specifically designed for you.
---
Florida Sound Design Productions
(772) 286-9171
Florida Sound Design is a Martin  County Sound and Lighting Production Company. Our Mission is to create an audio-visual entertainment event that ensures success for the customer or organization that contracts us.
We will make sure that our portion of your event runs smoothly and professionally. Florida Sound Design Production's team has the skills necessary to handle the job. We look forward to working with you.
---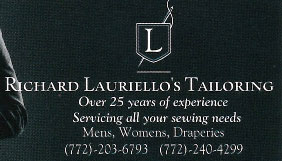 Richard Lauriello's Tailoring
45 SW Seminole St.
Stuart Florida 34994
(772) 203-6793
http://www.lauriellotailoring.com
Lauriello's specializes in men's and women's alterations from the more difficult fit to modernizing your closet.We will tailor your clothes to ensure you look and feel your best! Tailoring is a craft and we have over 25 years of experience. We offer outstanding customer service! We also offer a pick-up and delivery service for your convenience. Stop by and give us a try!
---
Mark Brechbill, Certified Public Accountants
215 S Federal Highway, Suite 100 Stuart, FL 34994 Phone: (772) 219-2221
Full service CPA firm providing audit, tax, business planning, consulting, employee leasing and financial planning services.
---

The Old Colorado Inn
211 Colorado Avenue
Stuart, FL 34994
(772) 205-3862
www.oldcoloradoinn.com
Facebook
Modern elegance meets Old Florida charm at the newly restored Old Colorado Inn (originally built in 1917)
located in the heart of Historic Downtown Stuart on Colorado Avenue. We offer deluxe studios,
luxurious suites, and a charming coastal cottage, plush mattresses with 600 thread count Egyptian cotton sheets,
beautifully decorated living areas, partially and fully equipped kitchens, and complimentary fresh breakfast.
---
Paterson Accounting Services
56 SW Albany Ave. Stuart, FL 34994
Phone:(772)283-1088
---

Psychic & the GENIE 2
313 Colorado Ave
Stuart, FL 34994
(772) 678-6170
https://www.psychicnthegenie.com/
---

Seacoast National Bank
815 Colorado Ave.
Stuart, FL 34994
800.706.9991
---
Stuart/Martin Co Chamber
1650 S Kanner Hwy.
Stuart, FL 34994
(772) 287-1088
www.goodnature.org
---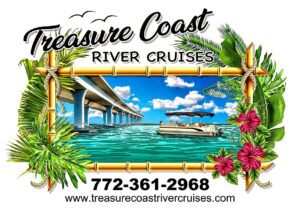 Treasure Coast River Cruises
5910 SE Normandy Avenue
Stuart, FL 34997
772-361-2968
https://treasurecoastrivercruises.com/
Private luxury pontoon boat "Mini-Cruises" of the river near downtown Stuart. Your chosen group is always the only group aboard your cruise!
Enjoy open air, local scenery, a bit of area history and possible wildlife sightings during a 45-minute cruise that departs the Stuart River Walk floating dock. Six person maximum, two person minimum. Fun for all ages!
Reservations required – book online at www.treasurecoastrivercruises.com.
Hours: Mini cruises run Saturday and Sundays, private destination cruises run on weekdays
---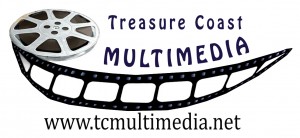 Treasure Coast Multimedia
300 Colorado Ave, Ste. 209
Stuart, FL 34994
772-521-9901
772-219-4896
529-0723
[email protected]
www.tcmultimedia.net