From the weekly waterfront concert series, Rock'n Riverwalk, to the Lyric Theatre, and the many restaurants, lounges, and tikis featuring local musicians, Downtown Stuart is a haven for live music. Check out these Downtown Stuart music venues.
---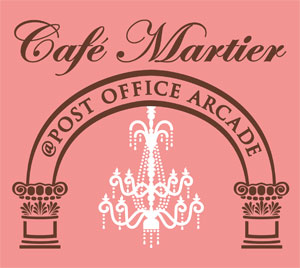 Cafe Martier
23 SW Osceola St.
Stuart, FL 34994
(772) 600-5025
https://www.cafemartier.com/
World-famous Illy Coffee & Espresso, Bottomless Mimosas, Fresh-fruit Rosé Sangria & Martier Marys,
Full Liquor Bar, Barista Specialties & Fruit Smoothies
Happiest Hours 3-6PM • Speakeasy Happier Hours 5-8PM, Daily Brunch 9-4PM; 8-4PM Sat-Sun, Dinner 5-10PM, 5-11PM Fri-Sat
• Craft Cocktails • Late-Night Thursday – Saturday
Romantic French Terrace • Wine Vault • Fountain Dining • Breezeway Piano Bar
Terrace Library • Hearth Room • Special Events • Private Parties
Historic Venue circa 1925 nestled in America's Happiest Seaside Town,
Most Beautiful Small City & Sailfish Capital of the World • Casual • Unique • Vintage Chic
---

Mulligan's Beach House Bar & Grill
131 Flagler Avenue
Stuart, Florida
772-600-7377
Mulligans Beach House Bar & Grill is a full-service restaurant serving flavorful menu items that always surprise and delight. We are the perfect spot to relax while savoring a tasty appetizer and a frozen drink or a cold beer as you watch the game or golf. Quality food served in a lively atmosphere is what Mulligans Beach House Bar & Grill is known to deliver. Our mission is to provide this to every guest. you will be glad you chose Mulligan's. Looking forward to welcoming you and your family!"
Mulligan's Beach House Bar & Grill
---
Sailors Return, Inc.
625 SW Anchorage Way
Stuart, FL 34994
(772-) 872-7250
www.thesailorsreturn.com
---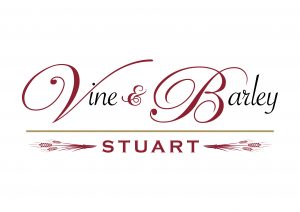 Vine & Barley Stuart
301 SW St Lucie Ave.
Stuart, FL
(772) 781-1717
http://www.vineandbarleystuart.com/
A wine tasting and craft beer lounge bringing its own special aura of je ne sais quoi to Historic Downtown Stuart, with a little help from the grape & grain. Inside, your senses will be tempted by a salacious array of over 50 'self-serve' boutique wines ready for savoring at the touch of a finger. And just beyond beckons a wall of gleaming craft beer taps ready to tickle your discerning thirst. How sinfully salacious?