Whether you're a local with 365 days a year to sample award-winning dining or a visitor in search of the perfect Florida bite, Downtown Stuart has just the meal for you. Stuart is home to some of the best restaurants on the Treasure Coast with locally-sourced ingredients, mouthwatering menus, and options for just about every budget and taste.
---

Black Marlin
53 SW Osceola St.
Stuart, FL 34994
(772) 286-3126
www.prawnbroker.com
---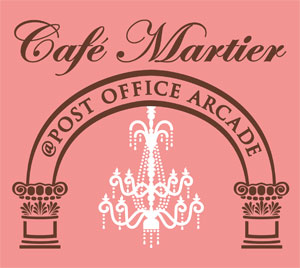 Cafe Martier
23 SW Osceola St.
Stuart, FL 34994
(772) 600-5025
https://www.cafemartier.com/
World-famous Illy Coffee & Espresso, Bottomless Mimosas, Fresh-fruit Rosé Sangria & Martier Marys,
Full Liquor Bar, Barista Specialties & Fruit Smoothies
Happiest Hours 3-6PM • Speakeasy Happier Hours 5-8PM, Daily Brunch 9-4PM; 8-4PM Sat-Sun, Dinner 5-10PM, 5-11PM Fri-Sat
• Craft Cocktails • Late-Night Thursday – Saturday
Romantic French Terrace • Wine Vault • Fountain Dining • Breezeway Piano Bar
Terrace Library • Hearth Room • Special Events • Private Parties
Historic Venue circa 1925 nestled in America's Happiest Seaside Town,
Most Beautiful Small City & Sailfish Capital of the World • Casual • Unique • Vintage Chic
---

Duffy's
1 SW Osceola St.
Stuart, FL 34994
(772) 221-4899
www.duffysmvp.com
Duffy's is a family restaurant with a friendly sports environment.
---

the Gafford
47 SW Flagler Avenue
Stuart, Florida 34994
772-221-9517
www.thegafford.com/
Fresh and local seafood, steaks, sandwiches, salads and daily chef specials served with great hospitality.
Open for dinner Tuesday – Sunday. Great wine menu, full bar and craft beers.
Daily happy hour 2 for 1 from 5:00p – 7:00p.
---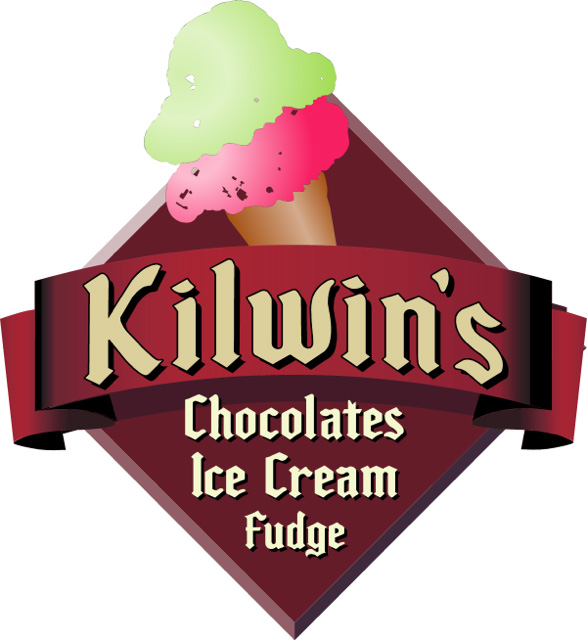 Kilwin's Chocolates & Ice Cream
21 SW Osceola St.
Stuart, Fl 34994
(772) 223-6446
Kilwin's offers a delicious assortment of handmade chocolates, paddle fudges and 32 flavors of original recipe ice cream. Come watch us make peanut brittle, caramel corn and homemade caramel apples. Enjoyment for the whole family.
---
LouRonzo's Italian Fusion
729 Colorado Ave.
Stuart, Fl 34994
(772) 287-3334
http://www.louronzoitalianfusion.com/
LouRonzo's Italian Fusion is the premiere Italian fine dining restaurant on the Treasure Coast. Formerly named Gusto's,
LouRonzo's has been remodeled and is located in Downtown Stuart, FL. Enjoy authentic Italian cuisine paired with
an absolutely amazing wine selection in our beautifully redesigned interior. Our professional servers will
ater to your every need while the atmosphere will transport you to Italy for the evening.
---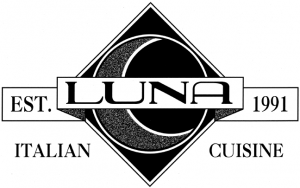 Luna Italian Cuisine
49 SW Flager
Stuart, FL 34994
(772) 288-0550
http://www.lunadowntownstuart.com
Located in the River view shopping and dining district in Historic Downtown Stuart, Luna draws an eclectic neighborhood crowd. Home of the original and irresistible garlic knot. With it's creative mouth watering entrees and specialty pizzas, Luna knows how to satisfy all appetites and budgets. Casual dining as well as outside seating.
---

Mulligan's Beach House Bar & Grill
131 Flagler Avenue
Stuart, Florida
772-600-7377
Mulligans Beach House Bar & Grill is a full-service restaurant serving flavorful menu items that always surprise and delight. We are the perfect spot to relax while savoring a tasty appetizer and a frozen drink or a cold beer as you watch the game or golf. Quality food served in a lively atmosphere is what Mulligans Beach House Bar & Grill is known to deliver. Our mission is to provide this to every guest. you will be glad you chose Mulligan's. Looking forward to welcoming you and your family!"
Mulligan's Beach House Bar & Grill
---
Sailors Return, Inc.
625 SW Anchorage Way
Stuart, FL 34994
(772-) 872-7250
www.thesailorsreturn.com
---
Signature Sweets Chocolate & Ice Cream
12B SW Osceola Street
Stuart, FL 34994
772-286-1554
www.signaturesweetschocolate.com
---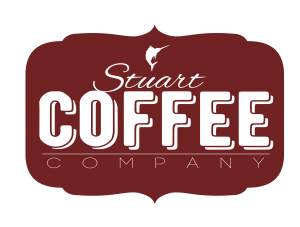 Stuart Coffee Company
55 SW Flagler Ave.
Stuart, FL 34994
(772) 600-8243
http://www.stuartcoffeeco.com
Welcome to the Stuart Coffee Company nestled in the heart of Historic Downtown Stuart Florida. We offer flavorful coffees, specialty espressos, real fruit smoothies, acai bowls and much more. We serve breakfast and lunch. Come spend some time with us and let us make your experience memorable! Read more about Stuart Coffee Company here.
---